August 20, 2020
Taqueria Santa Barbara
Perfectly okay, a bit bland
★★★☆☆
$
$
$
$
$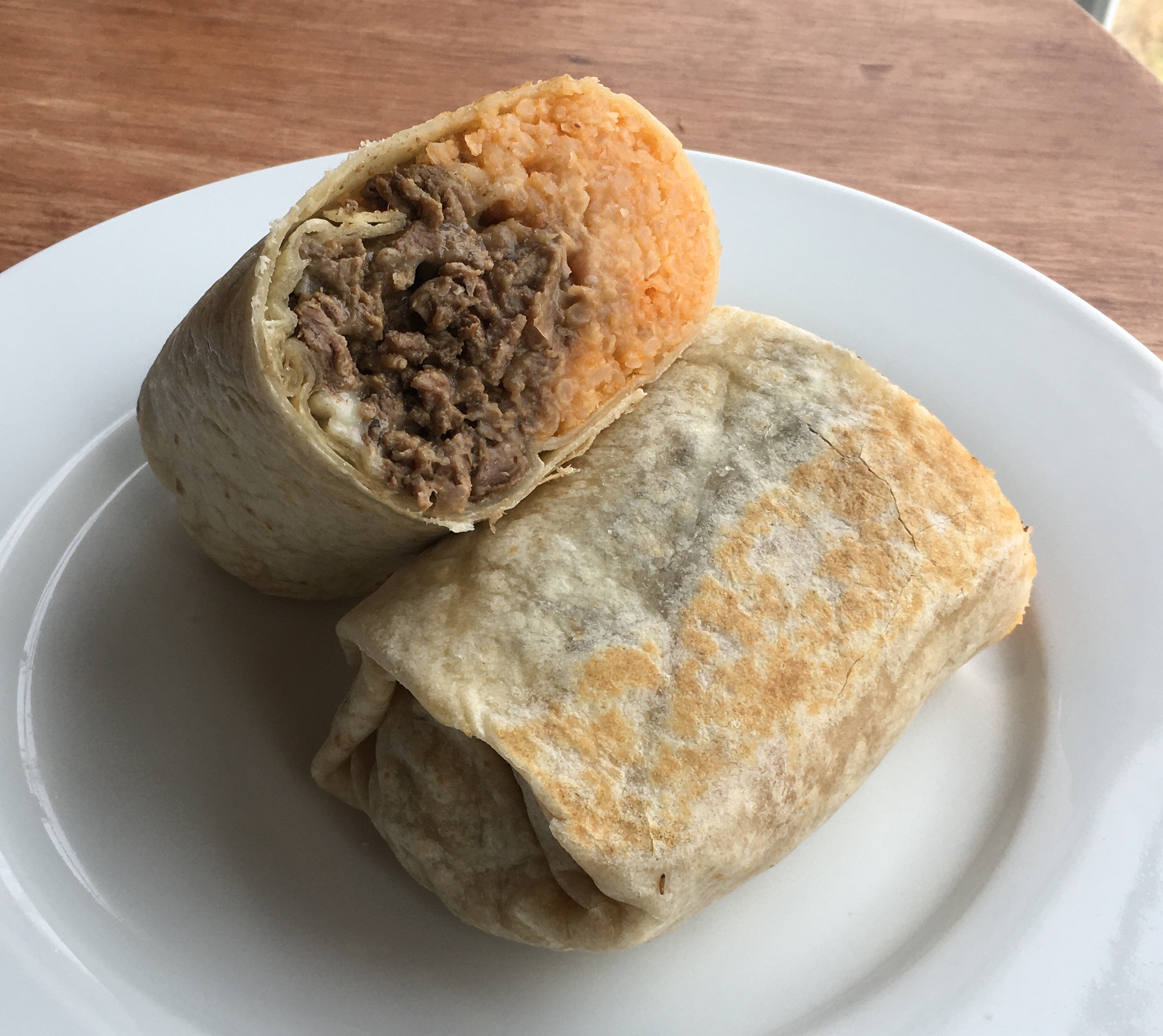 | | |
| --- | --- |
| Order | Carne asada burrito |
| Price | $10.95 |
| Tortilla | ★★☆☆☆ |
| Meat | ★★★☆☆ |
| Flavor | ★★★☆☆ |
| Size/shape | ★★★★☆ |
| Overall | ★★★☆☆ |
| Sides | None |
Taqueria Santa Barbara's main selling point is its location: it's on State Street, right downtown, and it's also one of the closest burritos to my house.
But it's just not that great. I mean it's fine, whatever, I'm not demanding my money back. But for $10.95+tax+tip I want a bit more razzle-dazzle.
It has all the basic ingredients of a good Santa Barbara burrito: rice, beans, meat, and cheese, wrapped and grilled, but the ingredients aren't that good, and it just doesn't come together very well.
---
Want to hear me talk about something besides burritos?