February 25, 2021
La Paloma Cafe
Succulent BBQ brisket inside a disappointing tortilla
★★★★☆
$
$
$
$
$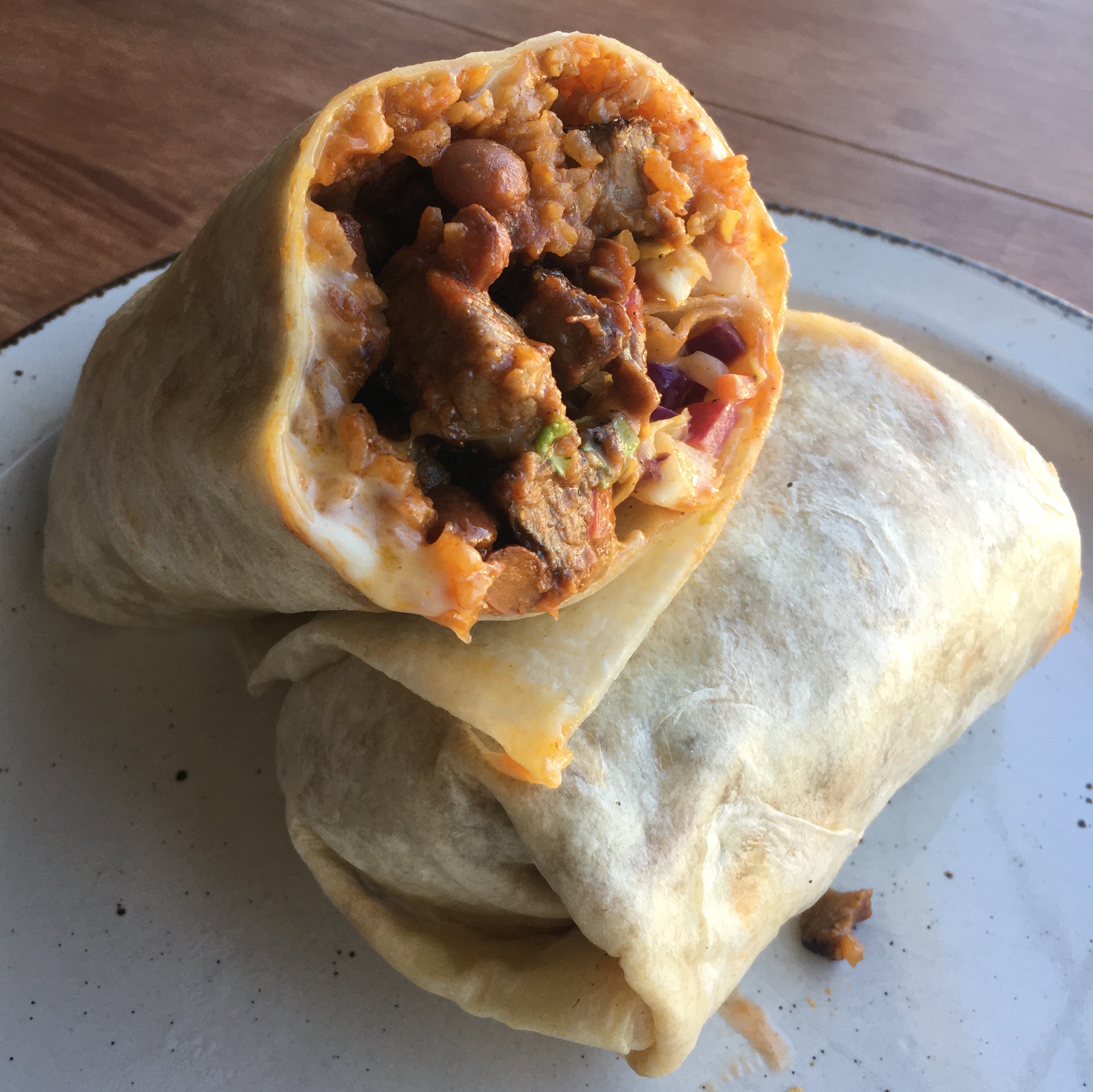 | | |
| --- | --- |
| Order | Burnt ends burrito |
| Price | $13.95 |
| Tortilla | ★★☆☆☆ |
| Meat | ★★★★★ |
| Flavor | ★★★★★ |
| Size/shape | ★★★★☆ |
| Overall | ★★★★☆ |
| Sides | Duros de harina |
La Paloma Cafe isn't known for its burritos. Their whole schtick is serving Californio cuisine, which is apparently a fusion of Spanish, Mexican, and indigenous influences.
But there's a loophole: you can ask for them to serve you their burnt ends platter as a burrito, which of course is an opportunity I couldn't pass up.
Overall it was delicious. The meat was extremely tender, the cheese was gooey, and the BBQ sauce (infused with Dart coffee) kicked the whole thing up to eleven. It also had cole slaw, which, sure, isn't a typical burrito filling—but it added a really nice crunch and dovetailed with the whole backyard BBQ vibe.
The only thing holding this burrito back from a 5-star rating is the tortilla. It was a sad, thin, store-bought, precooked thing. What a waste.
---
Want to hear me talk about something besides burritos?